Free Strategy Consultation
Our FREE Strategy Consultation takes approximately 30 minutes. During the consultation we will work with you to discover areas within your Property Management business that cause stress and stifle productivity. We'll help you uncover the mundane tasks that your current team are doing and what can be assigned to your PMVA.
---
We understand your frustration when it comes to Property Management Staff turnover. We also know first hand what it means to your bottom line if long term permanent staff are at the helm of your rent roll. That's why we started PMVA. Our clients demanded a service that they could rely on everyday and trust that the training and implementation both in their office with existing staff and their PMVA would be seamless. That's why we're so different to any other style of outsourcing available.
We begin by tailoring your outsourcing tasks, hire your PMVA, work one-on-one with your team building your systems and processes and then we train your PMVA how to do it all as well as have them undergo induction training into Property Management legislation, risk and everything to do with your rent roll.
Your PMVA works from our office, we take care of everything including their equipment, payroll and HR obligations in the Philippines. Every staff member also comes with a Team Leader – That's one of our major points of difference. Think of us as your ready built offshore team.
You are supported 100% locally here in Australia by Tiffany Bowtell from the Property Management Institute of Training. She is a well known author, speaker, trainer and consultant to the Property Management Industry.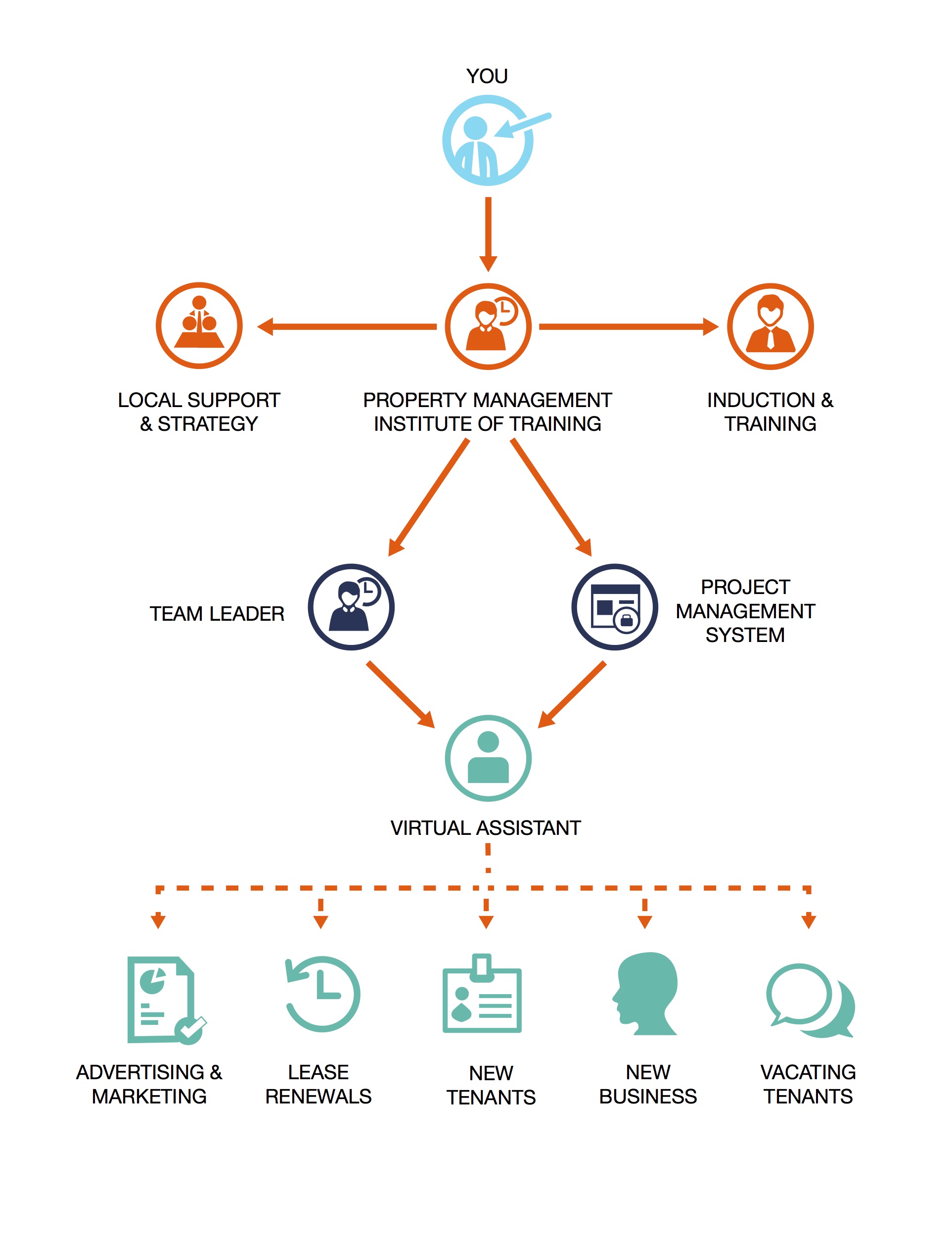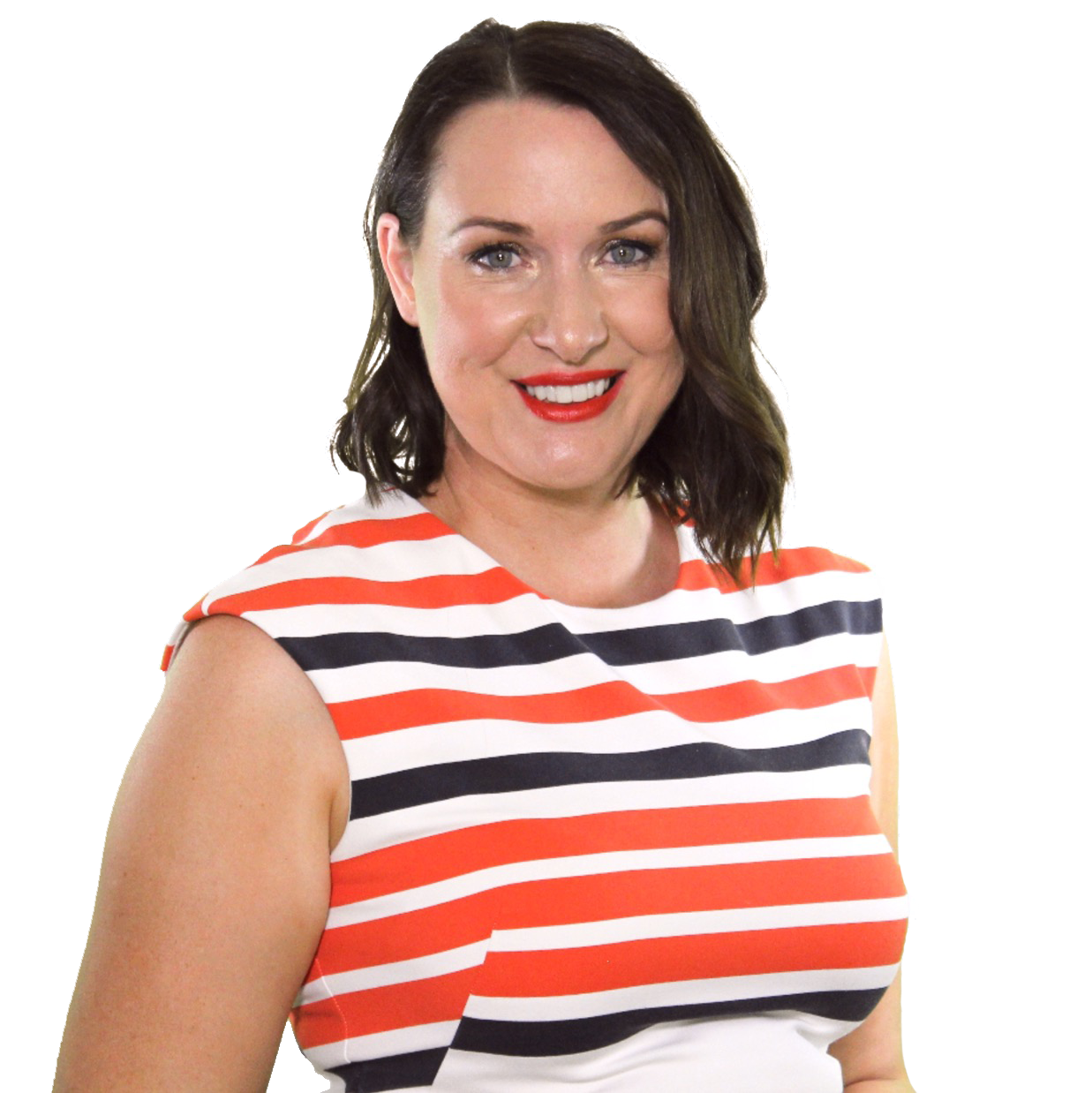 ---
PMVA provides property management companies with a high-quality, cost-effective offshore, industry trained administration service that cuts the usual property management labour cost by up to fifty precent. This frees up the property manager's time to provide higher value-added services to their clients. All PMVA staff have been personally trained by Tiffany Bowtell the Director of the Property Management Institute of Training, and she oversees all aspects of this international business, including directly supporting her clients.
Our offshore office is located in the Philippines and is managed by Tiffany's personal team whom recruit and manage you Virtual Assistant under Tiffany's personal direction.
Our Australian Office is Located at Suite 703/6-12 Oxley Avenue, Woody Point QLD
Our Philippine Office is Located in San Fernando, Philippines
---
Every Property Management Virtual Assistant will be able to perform a range of administrative tasks to ease the workload of your rent roll. We have over 100 tasks we can train your PMVA on – this all depends on what type of support you want. Below are a sample of the types of tasks we can train your PMVA to do.
Advertising & Marketing
Process and enhance property photos
Review copy
Upload properties to web portals
Maintain web portal information
Update viewing times
Update office calendars for viewings
Lease Renewals
Prepare task in PM software
Conduct CMA
Lease preparation including special terms
Maintain lease term data entry
Bond top up information
Lease renewal data entry
New Tenants
Data entry
Typing and preparation of condition reports
Layout of condition report photos or video
Lease preparation
Bond form preparation
Condition report follow up
Transcribe video condition reports
New Business
Preparation of managing authority
Owner data entry
Property data entry
Maintain maintenance instructions
Mange smoke alarm information
Manage water compliance information
Vacating Tenants
 Vacate pack preparation
Data entry
Schedule vacate appointment
Schedule pre-vacate appointment
Prepare exit condition report
Arrange before and after photos
Schedule vacate task
Sign up to receive our newsletter.
We would love to let you know how we can help support your Property Management Department.
---
1
Book your FREE personalised strategy session to decide what tasks will work for your office.
2
Plan out the exact task list which will form the basis of hiring your PMVA and the induction training with PMIT.
3
We will then recruit your PMVA and have them trained and ready to go in a very short time. We'll also work with your existing staff to get them ready for their new team member.
Free Strategy Consultation
Our FREE Strategy Consultation takes approximately 30 minutes. During the consultation we will work with you to discover areas within your Property Management business that cause stress and stifle productivity. We'll help you uncover the mundane tasks that your current team are doing and what can be assigned to your PMVA.
---
Frequently Asked Questions
What is a Property Management Virtual Assistant?
A Property Management Virtual Assistant (PMVA) is a staff member who works from our office location in the Philippines. They use cutting edge technology to work remotely for you at the fraction of the cost you currently pay your Property Managers and are dedicated to completing all of your rent roll administrative tasks.
Why go offshore?
We understand that Property Managers must posses an array of skills and talents. Administration tasks shouldn't be one of them. We want your Property Managers to do what they do best – manage properties and more importantly, take care of your clients! Our Director, Tiffany Bowtell has been outsourcing work to the Philippines for almost five years and has developed trusted relationships with her team.
Do I have to pay sick leave, holidays, super & taxes?
Your contract is with us so all you have to pay is your fortnightly direct debit which includes GST and because we're an Australian company there is nothing else you need to worry about. We handle paying your PMVA wages, sick pay, employee-related taxes, insurance, office space, equipment, management, Team Leader and supplies.
We do ask that you pay 10 days paid annual leave per annum (5 days can be used between December 24th – January 1st).
Do I have to have someone full time?
Yes. As a premium service that specialises is in building a long term staffing solution for you, we only offer a full time 40 hour per week service. We dedicate an extraordinary amount of time in recruiting the right staff and training them exactly how you want them so they last!
Am I locked in to any contracts?
We ask for a minimum initial three month commitment, so that we can recruit, deliver training and hold your hand through the transition of an offshore staffing solution. After that you can cancel anytime with thirty days notice in writing.
How long does it take to get started?
Once the paperwork is completed, we aim to have a fully trained PMVA in your business within two-three weeks.
How do I keep track of hours worked?
Our Team Leader monitors your PMVA on daily basis using state of the art software that tracks exactly which tasks your PMVA is working on.
Who do I call if something goes wrong?
Your PMVA comes with a Team Leader who is your dedicated point of contact, they are available for you to reach out to online at any time during normal business hours. You can also contact our Director, Tiffany Bowtell personally on 1300 774 005. If you need help we're only a call away!
Will my virtual assistant work from home?
We have a state of the art office, equipment and training facilities and work hard to provide a superior team environment and culture in the Philippines. We want to know your PMVA's being taken care of at all times and is surrounded by other Property Management VA's too, so we house the staff in our offices. Only under rare circumstances would your staff work from home, even then we get your approval first.
What happens if there is no internet?
Very rarely do we experience power failure or loss of internet however we have back up generators and secondary internet providers to assist with minimal disruption.
What about Privacy Laws?
Your PMVA is a direct representative of your company and is therefore seen as a contracted employee, therefore you won't need to worry about breaking any Privacy Laws